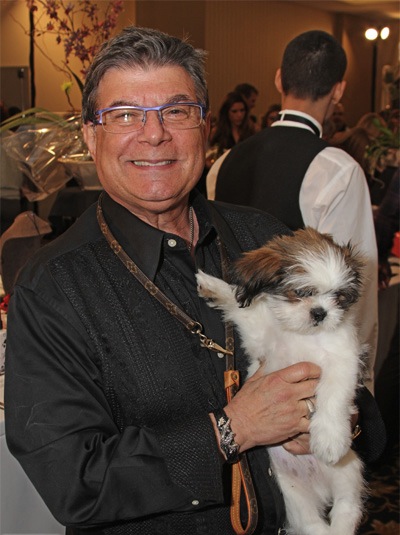 By Arthur E. Benjamin
Last Friday was "Take Your Dog to Work Day" nationally. This really got me thinking about the overall value dogs can add to our lives, not only at home but in every aspect.
Recently, American Dog Rescue Foundation has devoted a great deal of focus to helping paws4people, an organization that assists war vets with PTSD and disabled young people in getting service animals. The value these dogs bring to the lives of the people they serve is tangible and clear.
Therapy dogs are also used often in classrooms, psychologists' offices, courtrooms (to comfort abused children who testify), funeral homes and countless other places.
More and more employers are allowing office dogs not just on Take Your Dog to Work Day, but on an everyday basis. In creative professions like the one mentioned in this article, employees feel like dogs not only relieve stress, but even help them perform job functions more effectively.
But what about our everyday pets and companion animals?
There's no doubt the benefits of service dogs and office dogs can be gained from any dog in any setting. My rescued Shi Tzu, Bandit, is my best friend, my stress relief and my constant travel companion. When things start to get stressful or too serious, his excitement, affection and wagging tail help bring me back to reality.
Even back in 1982, this New York Times article touted the stress-relieving, blood pressure-lowering benefits of dog ownership. More research in the 30 years since has only helped to confirm what we were first discovering back then.
In closing, I'd like to say that I hope you have a furry, four-legged best friend in your life. If you don't, you should adopt one from a shelter or rescue organization ASAP. And if you already have one (or two or three or four), rescue another. Then, you'll get double the love, double the stress relief and double the enjoyment.