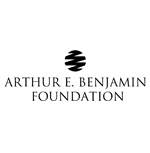 Arthur E. Benjamin's philanthropic motto has long been "better life for people and pets."
The pets half of the equation is covered by American Dog Rescue Foundation, while the Arthur E. Benjamin Foundation covers the rest. Through his foundation, Arthur sponsors a number of worthy causes ranging from breast cancer to children and education.
---
Causes we support through the Arthur E. Benjamin Foundation:
The Pasadena Symphony Association
---

The mission of The Pasadena Symphony Association is to provide orchestral performances of the highest quality and to benefit the community through its music, outreach, and education programs. (Member of Board of Advisors)
The Gail Benjamin Fellowship
---

The Gail Benjamin Fellowship was established in honor of the late Gail Benjamin, a strong and tireless advocate in the field of career education.? (Contributor)
Dallas Film Society
---

The mission of Dallas Film Society is to celebrate films and their impact on society, to honor filmmakers and recognize their achievements and contribution in enhancing the creative community, to provide educational programs to students to develop better understanding of the role of film in today's world and to promote the city of Dallas and its commitment to the art of filmmaking.
Boys and Girls Clubs of Broward County, Florida
---

The Boys & Girls Clubs of Broward County joined the national organization in 1965 and have grown along with the movement. We now have 13 facilities with a membership of over 13,000 youth, making us one of the largest Boys & Girls Club organizations in the nation. (Board Member)
Image Reborn
---

Image Reborn's mission is to provide no-cost healing retreats to women who have been diagnosed with breast cancer. The focus is on encouraging women to reclaim their sense of personal power and to strengthen them in their journey toward healing on all levels and living fully. (Chairman of the Advisory Board)
Imagine America Foundation
---

The Imagine America Foundation provides awards, scholarships, sponsorship and development, research support, and promotion of the benefits of career colleges to the general public. (Former Trustee and Board Advisor)
The Living Planet Aquarium
---

The Living Planet Aquarium is dedicated to celebrating life on Earth by fostering a greater awareness and knowledge of Earth´s diverse ecosystems and creating a deeper understanding of our place in the global system of life. Opening the aquarium was a longtime dream of Arthur E. Benjamin. His love of animals and desire to honor his late wife Gail's memory led Arthur to donate the funds necessary for the aquarium's opening in 2004. (Founder)
The Sea Shepherd Foundation
---

Founded in 1977, Sea Shepherd's mission is to end the destruction of habitat and slaughter of wildlife in the world's oceans in order to conserve and protect ecosystems and species. The future of our planet may very well depend in part on their work! (Gold Anniversary Sponsor)