An Entrepreneur and Philanthropist Committed To Helping People and Pets
Arthur E. Benjamin has spent a lifetime helping make a difference in the world for people and their pets. Whether it is education, animal welfare initiatives, or breast cancer awareness, Arthur has committed himself to serving his community. Serving on the boards of several of the nation's leading career education colleges and associations, his educational activities impact career education throughout the United States. Meanwhile, as an advocate for the humane treatment of animals, Arthur's philanthropy has had an equally significant impact on the lives of hundreds of thousands of animals, both domesticated and living in the wild.
THE MISSION
---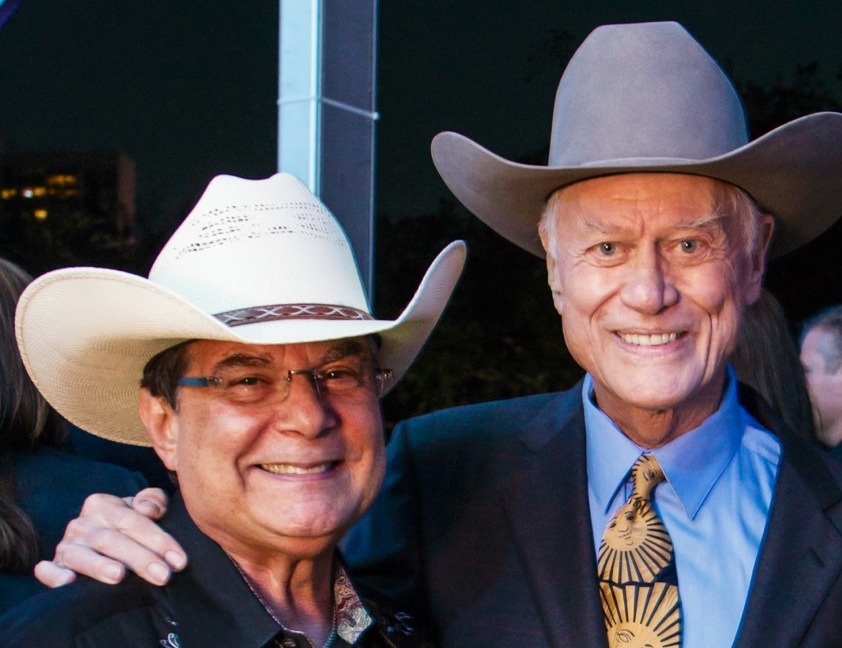 Arthur E. Benjamin passionately supports education, animal welfare and breast cancer advocacy organizations, and endeavors to save lives, empower others and ensure quality care for all living beings in his personal and professional initiatives. He is equally passionate about nurturing the involvement of committed individuals in businesses that accomplish this mission, and accredited nonprofits that use the highest percentage of their funds to actively champion these causes.
To that end, his most recently launched 501(c)3 foundation – American Dog Rescue Foundation – is an all-volunteer organization for which Arthur underwrites most of the administrative costs. All proceeds of the foundation go to animal welfare and projects that save and protect the animals it serves.
Arthur also supports a number of postsecondary-education organizations that secure a better, brighter future for people looking to change their lives through entry-level jobs and job advancement in their careers. These schools & colleges, spread throughout the United States, promote workforce development and high-quality adult education.
Also, Arthur backs breast cancer research and recovery by fundraising and providing no-cost healing retreats for women diagnosed with the disease. The aim of his efforts is to help patients reclaim their sense of personal power and to strengthen them in their journey toward healing, as well as to help their families better cope with the challenge.
Arthur's dedication to and compassion for helping others succeed also manifests itself through The Arthur E. Benjamin Foundation, another non-profit organization he and his late wife founded, that helps other foundations start and grow.
THE INSPIRATION
---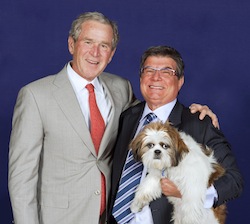 Long an acolyte of the deceased Buckminster Fuller, Arthur first met his senior mentor at Fuller's Burklyn Business School in California. Buckminster Fuller was an esteemed American architect, inventor, futurist, philosopher, author and educator. Awarded the Presidential Medal of Freedom by Ronald Reagan in 1983, he viewed our time on earth as an opportunity to see how much each of us could change the world for the benefit of current and future generations. Arthur was inspired by Buckminster Fuller to devote his life to creating opportunity through education while using his resources to promote the welfare of humans, animals and the environment. While he has contributed significantly to nonprofit endeavors, far beyond that, he has inspired thousands of others to give, get involved, and use their passion to move mountains.
THE MEANS & METHODS
---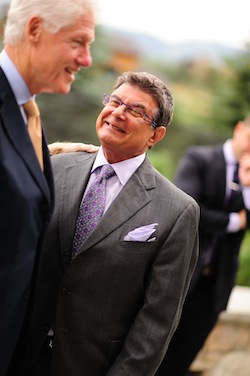 Arthur is an entrepreneur who has enjoyed success in sales, advertising, marketing, college administration and business management. This success has afforded him the means and methods to pursue his passion to help society for the good of humankind and animal-kind. Wearing the cap of educator, Arthur is a former Commissioner of the Accrediting Commission of Career Schools and Colleges (ACCSC), former board member of both the Florida Association of Postsecondary Schools and Colleges (FAPSC) and the Association of Private Sector Colleges & Universities (APSCU) where he co-chaired APSCU-PAC. He was also a former trustee of the Career College Foundation, now the Imagine America Foundation. Meanwhile, wearing the mantel of animal rights activist, he is the founder and president of American Dog Rescue Foundation and sits on the advisory committees of, or is actively involved with: No More Homeless Pets, Best Friends Animal Sanctuary, Animal Awareness Society, Tri-County Humane, Broward and Miami Humane Societies, Salt Lake County Animal Services & Utah Humane Society, and numerous other animal organizations. He has underwritten countless rescue missions and sponsored dozens of fundraisers that have raised millions to promote both animal and human welfare, as well as co-hosting a Texas cable TV show "For The Love of Dogs" which was viewed nationally on the Internet. Last but not least, in breast cancer recovery, Arthur has been the Advisory Board Chair of Image Reborn Foundation for over a decade and helped to found Women Against Cancer.