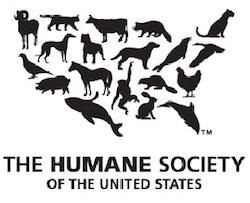 The Humane Society of the United States celebrated its 60th anniversary with a gala event June 28 in Washington, D.C. Actor Ben Stein hosted the event, which was also attended by HSUS CEO Wayne Pacelle, "Walking Dead" actor Jon Bernthal and American Dog Rescue founder Arthur E. Benjamin.
The event raised more than $500,000 for animal causes, including a donation from ADR and Benjamin that provided all necessary funds to open a Humane Society International office in Vietnam.
The event also marked Pacelle's 10th anniversary as CEO of HSUS, the premiere organization for effecting positive change for animals throughout the United States.
"The Humane Society of the United States does everything effectively," Benjamin said. "To be able to fund the HSI office in Vietnam is a dream come true for me, as I know the newly established office will do much in the to region to help save rhinos and stem consumption of dog meat, which has long been part of the local diet."