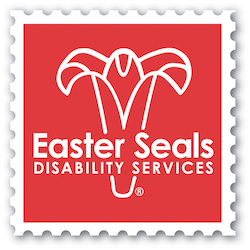 The Arthur E. Benjamin Foundation is excited to announce participation as a table sponsor at Easter Seals Florida's "A Pair To Remember" event on February 20 at Saks Fifth Avenue in Palm Beach.
Attendees will wear their favorite cocktail attire and shoes of the last decade to keep with the evening's theme while supporting Easter Seals' work in South Florida. The event will feature an evening of entertainment and the opportunity for donation giving that will support local children with special needs.
Complete details on the event can be found by clicking here.
Easter Seals' services provide more opportunities for people with disabilities or special needs and their families.
"The work Easter Seals does on behalf of the disabled and those with special needs is remarkable," Benjamin said. "I'm thrilled to participate in this event that raises funds for such a worthy cause."