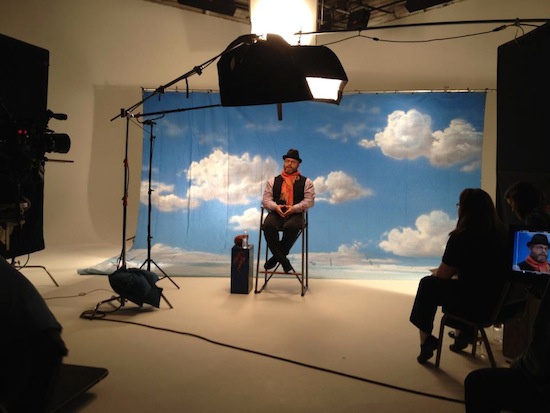 Earlier this week, Arthur E. Benjamin had the opportunity to visit Panavision Studios in
Los Angeles with One World Futbol inventor Tim Jahnigen. Tim is filming for the upcoming documentary "Play," which will describe his amazing journey to inventing a simple product that quite literally changes lives.
That product is the One World Futbol, an indestructible soccer ball that brings joy to so many children who wouldn't know it otherwise. The product was originally inspired by refugee children in Darfur, who would literally play soccer with whatever they could find to use as a ball.
For every One World Futbol purchased through oneworldfutbol.com, a matching ball is donated to a child in need.
You can help support the making of "Play" and, therefore, the ability for more children in need to experience the simple joy of this indestructible ball. Click here for details on how to donate to this worthy cause via the Arthur E. Benjamin Foundation.