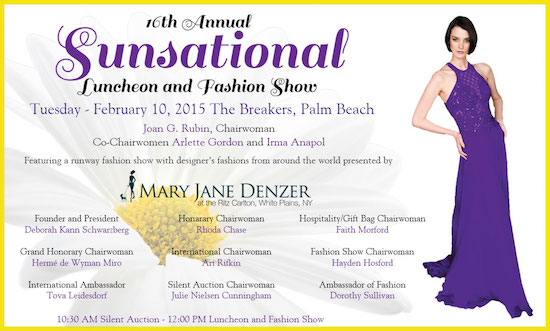 The Arthur E. Benjamin Foundation continued its commitment to fighting all types of cancer by serving as an "SPF 50" sponsor of the "Sunsational" luncheon February 10. The event was presented by the Richard David Kann Melanoma Foundation, a non-profit organization involved in skin cancer education.
The annual event helps raise funds for the Foundation, which enable it to address every aspect in the fight against cancer with private contributions: from groundbreaking research to progressive equipment and treatments to compassionate care of adults and children. The Foundation has trained students, teachers, school nurses, parents and school administrators nationwide, thus facilitating the development of new sun safety programs and resources.
The event was held at The Breakers Hotel in Palm Beach, Florida.