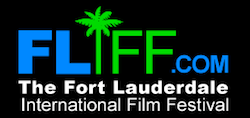 Warren Henry Auto Group, Entre Nous, Arthur E. Benjamin and the Trinity Diversified Film Fund invite South Florida VIP's to celebrate the honored stars and films.
FORT LAUDERDALE, FL (June 7, 2012) – Warren Henry Auto Group, South Florida's premier luxury auto group, together with Entre Nous, Arthur E. Benjamin and the Trinity Diversified Film Fund will host the Fort Lauderdale International Film Festival (FLIFF) Opening Night VIP Celebration 7 p.m. October 19, 2012 at the Playwright Irish Pub located in The Village At Gulfstream Park in Hallandale Beach.
Founded in 1986, FLIFF continues to introduce independent cinema to a South Florida audience base of more than four and a half million people. The FLIFF Opening Night VIP Celebration will feature glamorous red carpet arrivals by celebrity guests followed by an exclusive film montage preview. More than 500 guests will enjoy a film-themed evening of signature cocktails and hors d'oeuvres in addition to an elaborate display of high-end vehicles all in the company of some of Hollywood's brightest stars.
Gregory von Hausch, President and CEO of the Fort Lauderdale International Film Festival, will honor groundbreaking talent with Career, Lifetime Achievement and Rising Star Awards for their exceptional accomplishments in the film industry. Past FLIFF attendees and award recipients include Jane Lynch, Alexi Gilmore, Gary Sinise, Anne Jackson, Richard Chamberlain, Eli Wallach, Matthew Broderick, Penelope Ann Miller, Dennis Haysbert, Dennis Farina and Beau Bridges. Celebrity attendees and award recipients for the 2012 FLIFF will be announced in the coming weeks. For updates, visit www.fliff.com.
FLIFF Opening Night VIP Celebration tickets are available for purchase for $125 if purchased before Aug. 31 or $150 if purchased on or after Sept. 1 at www.fliff.com. FLIFF will take place Oct. 19 -Nov. 11 in Fort Lauderdale at Cinema Paradiso, in Sunrise at Sunrise Civic Center, and in Pompano at Muvico Pompano. For sponsorship opportunities, please contact Zucker Public Relations at 954-527-3334 or visit www.ZuckerPR.com.
About The Fort Lauderdale International Film Festival (FLIFF)
FLIFF reels out over 200 films from around the globe. Filmmakers and celebrities attend many of the screenings and events during the festival. Parties and gatherings at area "hot spots", on board yachts, and on the beach will provide audiences an opportunity to hob knob with film talent and other movie buffs. At the heart of FLIFF are the films and the artists that create them. During the festival, films are divided into the following sidebars: Competition Films, World Films, American Independents, Documentaries, Shorts, Sunshine Celluloid, Children's Films, Gay and Lesbian Films, and Retrospective and Tribute Films. For more information, visit www.fliff.com.
About Warren Henry Auto Group
Celebrating their 36th anniversary, Warren Henry Automotive Group is headquartered in Miami, Florida with eight South and Central Florida dealerships in Miami, West Palm Beach and Ocala, including Jaguar, Land Rover, Infiniti, Volvo, Lamborghini, Fisker and Subaru vehicles to customers. Warren Henry's corporate office is located at 20800 NW 2nd Avenue (Hwy 441) in Miami. For more information, please call 888-856-3113 or visit www.WarrenHenryAuto.com.
About The Arthur E. Benjamin Foundation
The Arthur E. Benjamin Foundation is a 501(c)(3), tax-exempt organization created to assist the building and growth of other foundations through leadership, management, marketing, and public relations. Established by Delray Beach business leader and philanthropist Arthur E. Benjamin, the Foundation's core focus is to make a meaningful difference in the lives of children and animals, support young adults through educational efforts, and aid women in breast cancer recovery. For more information, please visit www.arthurebenjamin.com.
About Trinity Diversified Film Fund
Trinity Diversified Film Fund is a Texas based film finance fund providing capital for prints and advertising. The advisors strategically place investments in independent feature films through a diversified film fund format with the objective of earning maximum funds while protecting investor's capital.
About Entre Nous
Entre Nous is a committee of FLIFF comprised of professional women who produce the Opening Night Gala, the Silent Auction and other fundraisers throughout the year. Entre Nous was founded in 1993 by Gale Butler (VP of AutoNation) to support FLIFF.