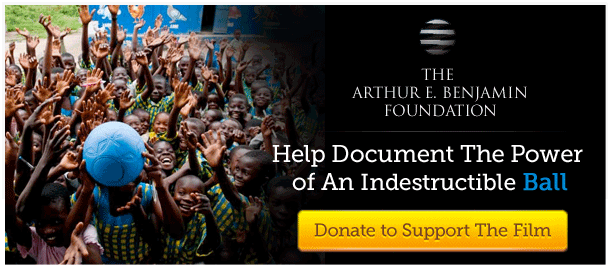 Click here to visit Play on Facebook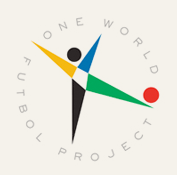 Tim Jahnigen has witnessed poverty around the world through years of travel.   After seeing children playing soccer in the streets, substituting anything they could find to construct a ball because they either didn't have money for a ball or a ball just couldn't survive the harsh environment they called home, it took a story on the news to send a bolt of inspiration through his soul.  In 2006, CNN aired a documentary about children in Darfur. Tim was riveted by their innate ability to create "ragballs" out of anything and everything, and his inspiration led to an idea to create a ball that could withstand the rigors of unforgiving terrain and would be as durable as these children's spirits.

Two year's later, destiny led Tim to breakfast with musician and humanitarian Sting in San Francisco. When the subject of children in war zones and refugee camps arose, Tim shared his vision of an indestructible ball. Sting, with his extraordinary vision, could see the impact the ball would have on countless children throughout the world. In fact, he was so moved he offered his support by providing initial funding of the project. What arose from this life-changing breakfast was One World Futbol and the One World Futbol Project, created by Tim and named by Sting after his iconic hit, "One World (Not Three)."
This fall, filming will begin on the documentary Play, which tells the powerful story of how a simple, indestructible ball can inspire global citizenship and healing through the innocent play world of children.  We need your help to make this possible.
You can help us tell the story of the One World Futbol Project by making a tax-deductible donation to support the documentary project. Arthur Benjamin, an American business leader and global philanthropist, and founder of the Arthur E. Benjamin Foundation (also known as The Gail L. & Arthur E. Benjamin Foundation EIN20-0200319) has caught the vision of One World Futbol and the importance of this documentary. He, and his non-profit 501(c)3 organization are supporting our efforts to promote this project, and to gather the funds necessary to create this documentary. With your help, we can lead millions to the enlightening and healing power of play.
The One World Futbol Project has revolutionized the nature of sports for hundreds of thousands of children in need and positively impacted the villages, communities and cities in which they live. Sports have a unique power to attract, mobilize and inspire. Sports teach us to suit up and show in life, work hard and be part of the greater good.  By playing, we learn how to value others, respect our opponents, accept rules, take direction, work as a team and be fair. The documentary Play will help spread these critical life values.